Join us to be a part of making our community the best place to call home.


This is your neighborhood website.  It is exclusively for owners and their families.


Over time institutions can become complacent and unresponsive.


keenespointe.org was established to give residents a united voice to address issues.


Use the forum to say what's on your mind and to ask questions.

Our Mission
1. To create a united voice within Keene's Pointe.  
2. To ensure that the HOA and Board of Directors service the residents.
3. To exchange ideas about improving our community.
4. To present these ideas to the Board of Directors.

Home Owners Associations (HOAs) have three basic mandates: 
1.  Provide for resident safety and security

2.  Increase property values

3. Treat residents as respected and valued customers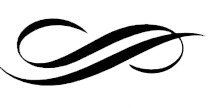 This website is not affiliated with or contracted by the Keene's Pointe Community Association, Inc. (the "Association"). 
The content of this website, including articles, graphics, videos and advertisements is not authorized or endorsed by the Association.
Copyright © 2020, 2021, 2022 keenespointe.org.   All rights reserved.