Join us to be a part of making our community the best place to call home.

Register here





Home Owners Associations (HOAs) have two basic mandates: 
1.  Provide for resident safety and security

2.  Increase property values.


And of course HOA employees must treat residents as respected and valued customers.



It May Be Time to Fire Your HOA Management Company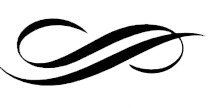 Disclaimer: This website is not affiliated with or contracted by the Keene's Pointe Community Association, Inc. (the "Association"). 
Copyright © 2020, 2021, 2022  keenespointe.org.   All rights reserved.